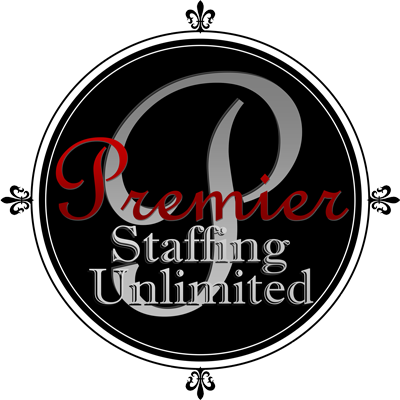 Whatever you're looking for, we've got it.
Premier Staffing Unlimited specializes in all types of staffing with Direct Hire, Temp to Permanent, Payroll only service, On-Site Management and temporary staffing employment. Our goal is to be the best staffing service in Macon, Warner Robins and surrounding area, not the largest. Recruiting is hard, it is like finding a needle in the haystack.
That's what makes Premier Staffing Unlimited the best in town.
Why Premier Staffing Unlimited?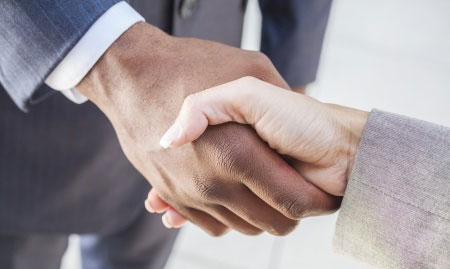 We are dedicated to connecting the right people together the first time, every time. Our mission is to build life long relationships with our clients while finding long term employment for every hard working person in Macon and Warner Robins. We are locally owned and operated with no additional franchise fees.
We spend time with our clients and learn their business needs. We want to match  the best employee to our client's job description the very first time.
Our promise to Middle Georgia is to make a difference in the lives of our employees while helping our community grow by meeting all expectations of our clients.  We understand your business demands.
Client Services
Premier Staffing Unlimited believes that building effective organizations begins with strong client and employee relationships. We are here to meet all of your staffing solutions. Our team is vastly skilled in identifying skill sets to meet all of our clients needs. We specialize in the placement of administrative and clerical professionals, call centers, legal, healthcare, finance and accounting, sales and marketing, IT, engineering, human resources, on-site management, skilled trades, light industrial, janitorial and lawn care. We identify the best candidates for direct hire, temp-to-hire, and temporary/seasonal hire.
The Premier Staffing team has over 40 years of combined experience within the management and staffing industry. Our goal is to assist established businesses in the Macon and surrounding areas with the highest skilled employees at a competitive price. With the understanding that staffing is an ever-changing market, Premier Staffing will continue to search for opportunities to obtain advanced staffing tools and training to keep us on top of the staffing industry. We will constantly adapt to the needs of our clients to help you grow and build your business.
Types of Employment Relationships
Temp-to-Hire Positions
This option allows you to get to know a candidate and assess his or her skills before extending an offer for a permanent position. Companies often use this solution to avoid the cost of hiring mistakes. If the employee is meeting and exceeding you needs, you have the option to bring them on to your staff after 560 hours with no additional fees.
Short and / or Long-term Temporary Assignments
Temporary/seasonal assignments are highly effective in managing your volume of work when you have a special projects, contract positions or seasonal needs, we will help you find the best match to meet your needs.
Direct Placement
Using Premier Staffing to manage permanent placements will save you time and money. Allow us to recruit, pre-qualify the most qualified candidates available. We personally screen and interview every candidate so that you meet and hire only the most excellent prospects/potential employees.
Onsite Manager
Our on-Site Managers are highly trained professionals who specialize in managing teams, recruiting, interviewing, training and handling all aspects of supervising large numbers of temporary employees.
Payroll Only Accounts
Premier Staffing Unlimited can help alleviate your administrative payroll stress.  We will handle all aspects of your payroll from employee wages, payroll deductions, unemployment insurance and worker's compensation. We offer all employee's direct deposit or access to debit cards.
Customer Service

Sales

Help Desk

Office Support

Clerical & Administrative

Banking

Welders/ machinist
Inventory

Lawncare

Janitorial

Material Handler

Plant Manager

Call Center
Accounting

Manufacturing

Maintenance Tech

Warehouse & Distribution

A/P, A/R

Data Entry
File clerk

Human Resources

Roadside construction

Commercial construction

General Labor

HEO/CDL